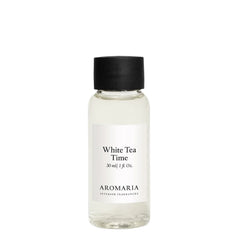 Details:

Olfactory Family: Tea / Wood / Musk
Exit: Flower Chords / White Tea
Heart: Woody
Depth: Musk / White Musk / Moss

Feels Like: When the first ray of sunlight touches your face in the morning. An elegant and discreet aroma.

Olfactory Description: White flowers gather at tea time to receive the first rays of sunlight. A fresh and relaxing combination of White Tea and Musk will fill any space with light. A cozy and neutral aroma ideal for your home or office, for its sober white tea notes that surround any space.