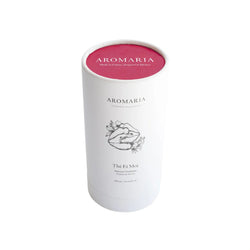 Details: 
Olfactory Family:  Floral/ Citrus/ Woody 
Exit: Lemon/ Black Currant/ Tangerine/ Lily of the Valley
Heart: Jasmine/ Roses/ Freesia/ Peach/ Apricot/ Apple 
Depth: Sandal/ Cedar/ Amber/ White Musk 
Feels Like: The thrill from a passionate kiss. A refreshing and fruity sent 
Description:
Olfactory Description: Feminine sensuality and masculine passion come together to create an aphrodisiac scent. Juicy peach notes and tangerine interact with the

transparent notes from 

Lily of the valley. Over a strong depth of woods and amber creating the perfect atmosphere to awaken emotions.