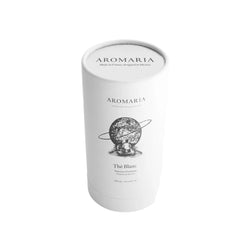 "EVERY PISTIL CAN SOFTEN THE HEART OF THOSE WHO LISTEN START A NEW."
Details:
Olfactory Family: Herbal/ Floral 
Exit: White Tea/ Floral Chord 
Heart: White Flowers/ Dry Wood
Depth: Musk/ Moss
Feels Like: Very pure, minimalist, silk atmosphere, white marble, elegant
Description:
Olfactory Description:  White flowers get together at tea time ready to receive sunlight. A fresh and relaxing combination of white tea and musk that  fill any space with light. A cozy and neutral sent ideal for your home or office, the sober white tea notes wrap around any space. 
*Our perfumes are processed and handcrafted in Grasse, France