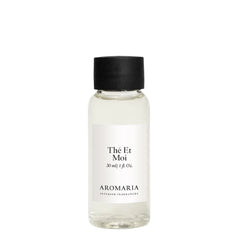 "Fruits and flowers taste like female desire peach skin and jasmine on fire"


Details:
Olfactory Family:  Floral/ Citrus/ Woody. 
Exit: Lemon/ Blackcurrant/ Tangerine
Heart: Lily of the valley/ Jasmin/ Roses/ Freesia/ Peach/ Apricot/ Apple
Depth: Sandalwood/ Cedar/ Amber/ White Musk
Description:
Feels Like: The thrill from a passionate kiss. A refreshing and fruity scent. 
Olfactory Description: Feminine sensuality and masculine passion come together to create an aphrodisiac scent. Juicy notes of peach and tangerine coexist with transparent notes from  Lilies of the Valley, over the powerful depth of woods and amber creating the perfect space to awaken emotions. 
30ml.