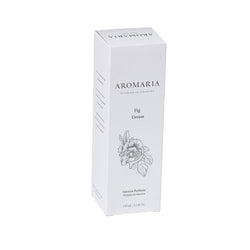 "Underneath a fig tree I feel the suns warmth, like green lust for life".



DETAILS:
Olfactory Family:  Fruity/ Green Notes/ Woody
Exit: Fig leaf's
Heart: White Rose/ Fig pulp
Depth: Patchouli/ Vanilla/ Ambar
Feels Like: Fig makes you escape reality. This scent evokes a barbarian fig that is found in the north of Africa, when you are in the desert and reach an oasis, then you find a fig tree and feel the most refreshing sensation.  

DESCRIPTION:

Olfactory Description: Feel how the wind takes you to unexpected notes of fig, combined with its recently cut fresh green leaf's . 
*Our perfumes are processed and hand crafted in Grasse France