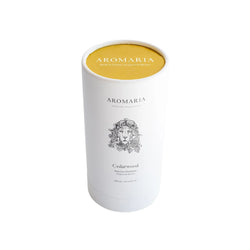 Details:
Olfactory Family: Woody / Musk / Cedar
Exit: Amber / Smoked Chord
Heart: Incense / Leather / Saffron / Florence Root
Sensation from the sent: Sandalwood / Musk / Patchouli

        Feels Like: Being in a chalet in winter with a blanket in the fireplace.
Description:
Olfactory Description: 
The personality of cedar woods transport you to a forest environment creating a sense of peace and sensuality. Teaching us that a warm environment makes us feel comfortable and stimulated. 
Our perfumes are processed and produced by hand in Grasse, France.