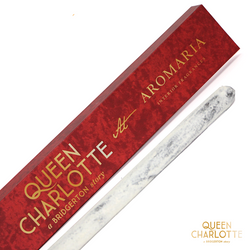 "The Queen" Collector's Edition XL Perfume Stick
XL Perfume Stick Limited Edition Queen Charlotte: A Bridgerton Story.

Royal Mist Scent: The Scent of a Queen.

This unique blend contains top notes of pink pepper, ginger and bergamot, mixed with heart notes of cinnamon and patchouli and base notes of tonka bean, sandalwood and vetiver. An aroma truly worthy of the crown jewels.